WHO WE ARE
Integrity, Teamwork, and Passion
---
We're the help you've been looking for.
For over a quarter of a century, we have been assisting charities reach their fundraising goals with integrity, teamwork and passion. In that time we have honed our skills, expanded our team and have made careful notes about what works and what doesn't. Ideas have been tossed for better ones, processes have been refined and clients have been beside themselves with our support. We are honored to continue to work with charities who helped us get our start back in the early 90's as well as partner with new non-profits and organizations. We believe our clients return year after year and refer us to others because they know and understand we always have their best interest in mind. We prefer to let them speak for us. Read a few testimonials. With thousands of auctions in our history, it's safe to say we know what we're doing.
Our office includes full time Auction Consultants, an Audio/Visual specialist and the nicest Finance Manager you'll ever come across. At the point your auction preparation moves into "night-of" planning, we bring in the auctioneers who you get to pick, if you'd like, the emcees, again your choice, plus professional bid spotters. Our talented volunteer coordinators will oversee registration and checkout to ensure the back-of-house details are smooth and cool. Our production team will surely make your event the talk of the town. Whether we are providing an auctioneer, an emcee/event host, audio/visual, bid spotters, or volunteer coordination, each client receives one-on-one consultation from our fulltime office staff. We have team members located throughout the country and we are not afraid to travel. Picture these people on your team, armed with expertise, information and abundant charm to separate guests cheerfully from their money.
In short, with thousands of fundraising auctions and events under our belt, we are everyone you'll need to pull off a successful benefit auction, from the very small to the extremely large. Whether this is your first time or you are a professional event planner, we can help. Let us share our experiences with you and create new and exciting ways to make your event engaging, entertaining, more profitable and as successful as possible.
The mission of Stokes Auction Group is to assist charitable organizations in achieving their fundraising goals. It's not complicated. It's not overly wordy and flowery. It's not even particularly pushy. But if you look closely, you'll see some things hiding in those words up there: determination, for example. A relentless interest in your success, for another. An unwavering focus on achievement. Plus, right in the middle of everything, you'll notice the most important part of our mission: you. Your charitable organization. Which is right where you should be. Thank you for being there.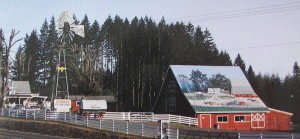 Stokes Auction Group grew from a long-established auction family on the Kitsap Peninsula in Washington State. The auction life has a way of grabbing people by the heart and not letting go. There's a feverish excitement to the whole business that can make it hard for any other profession to measure up. Add to that the tremendous good being done at the charity auctions and you come out with an altogether zealous bunch of folks. Chief among them, Stokes Auction Group founders Jeff Stokes and Mark Schenfeld. The two were playmates as children, growing up around the Stokes family commercial auction barn in Port Orchard, Washington. After years and years of living, working and playing around the auction business, Mark and Jeff did what young men usually do: they set out to make their claim on the world. This took the form of charity auctions, and they became Stokes Auction Group because you'll remember, of course, that the auction life has a way of grabbing people and not letting go. In their new Stokes Auction Group, Jeff and Mark found the kind of success that meant their work was meaningful, useful to many people and a value to the community. Stokes Auction Group has grown from a two-man company in the 1990s to a collection of professionals with the capabilities, expertise and drive to put on hundreds of charity auctions a year. We're young still, but our history tells a story of wisdom, determination, passion and success. We're glad you can be a part of it.
In·teg·ri·ty (noun) – Adherence to moral and ethical principles; soundness of moral character; honesty.
Team·work (noun) – Cooperative or coordinated effort on the part of a group of persons acting together as a team or in the interests of a common cause.
Pas·sion (noun) – A term applied to a very strong feeling about a person or thing. Passion is an intense emotion, compelling enthusiasm or desire for anything.
Copyright © 2023 • Stokes Auction Group • All Rights Reserved
Website Design by Innovative Solutions Group