WHAT WE DO
We are here to help
---
Describing what we do isn't difficult, but we think it's most accurate to just say this: we keep your hair from turning gray.
We keep your stress level below the danger zone. With our confident advice for your benefit auction, we give you a big sigh of relief. Which means your friends and family will still want to be around you, you'll sleep better at night and the world will be an altogether rosy-hued place.
CONSULTING
---
Let's start with Auction Consulting. If you're in charge of a charity auction, whether this is your first one or your sixty-seventh, you already know it's nice to have some help. It's even nicer to have some help that you might call "expert." When you sign on with us, you get free and open access to our auction consultants five days a week.
Our pre-auction consulting begins as soon as you call us. You say, "We have a really high goal this year" and we hear, "I need procurement advice, and fast." You say, "Our volunteerism hasn't been so great lately" and we hear, "Let's put together a pre-auction rally to get folks excited." Do you see how easy this is?
Our Auction Consultants are available during regular business hours five days a week to answer any questions you have or talk you through snags, hiccups and speed bumps. We can be your sounding board for ideas and your voice of reason when all around you the world is in a frazzle.
Pre-auction consulting can include our attendance at one of your organization's meetings to lead a procurement rally, train volunteers or present a mini-workshop – you pick what works best for your group.
Auction Day dawns and our most exciting work begins. Pulling everything together under one roof after months (Months!) of planning is one of the most satisfying parts of this work. It's a day fraught with pressure, high hopes and high-octane coffee. We're exactly the folks you want to have standing at your elbow to direct traffic.
We're happy to train volunteers, help you set up processes for efficiency, troubleshoot problems that might pop up and even compliment you on your calm and level demeanor. We are happy to shoulder much of the responsibility for auction night coordination so you can relax and enjoy the results of all your hard work.
This is where you and the cause you've been fighting for shine. This is where we advise, agree with your decision and go to bat for you in whatever way we can. While our experience may mean we know a lot about what we're doing, it doesn't trump the intimate understanding you have of your audience, your charity and your goals. We're there to support you.
You wouldn't think you'd need us much post-auction, but there is a lot of important follow-up work to be done that can make next year's auction easier. (Yes, you will probably do this again. And again. But we can be right there to help, every time. You're welcome.) Evaluating the whole process, making notes about what worked, what didn't and what went hilariously sideways sets the groundwork for future auctions. Sending thank-yous to donors, acknowledging your hardy team of volunteers and setting up a calendar for next year are all important post-auction tasks.
Interested in our consulting services? Contact one of our three consultants to get in touch.
Before we talk about our talented roster of auctioneers, emcees, bid spotters, consultants and audio visual techs, let's take a moment to appreciate the most talented people involved in the benefit auction business: that would be you.
Make no mistake about it: without your talents as a committed, passionate organizer, a successful consensus-builder, a time-manager extraordinaire and an all-around creative, clever person, the benefit you seek to support would be challenged. If we had a Hollywood walk of fame for auction organizers, we'd put your name on it. (But first you'll have to call us and tell us your name.)
SEASONED VETERANS
Our house of talent includes dozens of seasoned veterans of the auctioneer craft. We call it a craft because it takes a special talent to get folks to open their wallets. It's a high-energy, high-excitement, charged atmosphere and being experienced means our auctioneers know exactly how to manage the flow of energy, pushing it from one side of the room to another, slowing things down to clarify a moment, swinging to the folks in the back of the room who think they'll be ignored, and ramping everyone up for a big-ticket item.
PULSE OF THE CROWD
Reading the pulse of the crowd and responding to it appropriately is imperative. People are not born knowing how to do this. But watching our team of emcees and auctioneers in action, you'd never guess they didn't start doing this at birth.
ENLISTING OUR SERVICES
Enlisting our services means you get to review our roster of auctioneers and emcees. We're not being secretive because we're hoity-toity. It's just that our auctioneers and emcees are actual people with ideas of their own and not everybody wants video images of themselves sailing around the Internet all willy-nilly. So for the time being we keep that stuff under password.
There's a funny thing about seeing and hearing: everything is better with both of these elements. No doubt you could make do at your auction with a megaphone and a couple of poster boards, but what are you communicating with that? Are you communicating at all? Creating a successful auction requires a robust audio and visual experience for your audience. Events that take the time to ensure a strong audio and visual set-up for their auction consistently show higher returns, happier audiences and less stressed-out auction workers. We're in favor of all these things.
The audio/visual experience is so important, we've got a person on staff who does nothing but manage audio and visual all the time. As a result, he's awfully good at what he does. He tells us there are some common questions he gets when an auction organizer contacts him to discuss audio/visual needs. Check them out below, along with our contact info if you'd like SAG to be your go-to A/V Service!
HOUSE SYSTEMS: "The hotel has speakers in the ceiling that we can plug into for free. Can't we just use the house system?"
For a live auction, house sound does not provide necessary power to provide clear and crisp sound in a fundraising environment. Your auctioneer might sound like s/he's speaking from the bottom of a long, dark hole. A hole that's very far away. With intermittent jets passing overhead.
For a silent auction, house sound is adequate in some cases. This is because the auction is silent, of course.
We can't wait to help you make your Audio Visual set up the best that it can be. We're looking forward to hearing from you and helping make your auction night a success!
TALENT NEEDS: "What kind of microphone does the auctioneer need?"
Our auctioneers use cordless hand held microphones. This is because they hop and leap and skip and jump while they're entertaining the crowd. On occasion, there might be a sommersault. But we're not making any promises. Please have a set of back-up batteries for the cordless microphone.
We can't wait to help you make your Audio Visual set up the best that it can be. We're looking forward to hearing from you and helping make your auction night a success!
WHY RENT: "The band said we can use their microphones. Isn't that cheaper than renting equipment?"
Of course it's cheaper, in much the same way hot dogs are cheaper than a t-bone steak. Band sound systems are set up so that the sound is loud in front and the bass tones are maximized. People sitting in the front of the room or near the speakers – probably your VIP guests – will have an uncomfortably loud experience. Guests toward the back won't be able to hear the auctioneer or emcee clearly. For that reason, the band's system is going to hurt your bottom line in the long run. Frankly, it's a hot dog.
We can't wait to help you make your Audio Visual set up the best that it can be. We're looking forward to hearing from you and helping make your auction night a success!
WE'RE HERE TO HELP
If it's the case that you're not going to use our audio/visual services, we're actually ok with that. Just be sure you've tested all of your audio/visual systems thoroughly before the doors open to guests. Be sure also that you have an audio/visual expert on site during the entire event.
Every venue has its own acoustical and visual challenges. Stokes Auction Group tracks information on nearly 100 venues in Washington and Oregon – chances are we're already familiar with your selected venue and can tell you what will or won't work best there.
We can't wait to help you make your Audio Visual set up the best that it can be.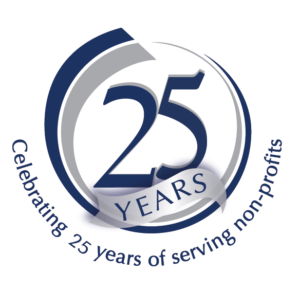 Copyright © 2018 • Stokes Auction Group • All Rights Reserved
Website Design by Innovative Solutions Group